Ballrooms have been a part of Portland night life since the early 1900's at legendary venues like The Crystal Ballroom, The Viscount, The Laurelhurst, and Norse Hall.  And there are newer venues like the Bossanova Ballroom, Bushwhackers, The Secret Society and The Trio Club.
There is currently a resurgence of passion for partner dancing and DanceWell gets you up to speed quickly!  Our reputation for teaching social dancing in the Portland area is one of the best!  Ballroom, Latin, Swing and Nightclub dances; learn to dance them all well!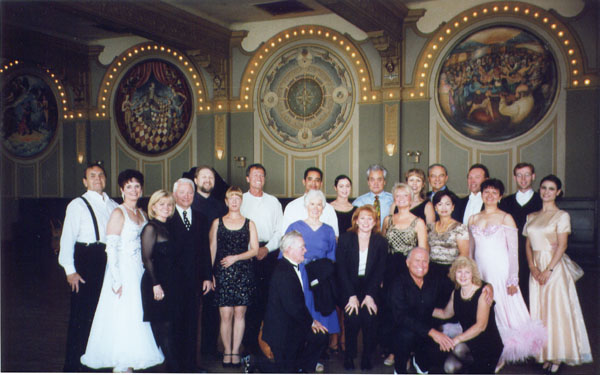 About the DanceWell school
The school itself began in 1988 when Linda Springstead began teaching with the Clackamas Community Ed program.  From there it moved to the SE Hollywood district, Lake Oswego and finally to the Tigard area in 1994.  Since 2000 DanceWell Ballroom has independently run a full program of our own group classes as well as hosting up to 6 parties monthly.  You can see more of our history under Linda's Bio.
Our dance classes and parties focus on SOCIAL dancing and SOCIAL skills rather than competitive dancing.  And, if you are interested in Sports Dance our instructors can work with you in private lessons to prepare for showcase and competition opportunities.
DanceWell is a gender-neutral business and shares space in the buildings where we hold classes.  Ask for Linda Springstead and the DanceWell staff.
If you have additional questions, feel free to Contact Us.