Your Wedding Dance
Imagine a picture-perfect beginning to your life in partnership as glide gracefully across the floor together while your family and friends look on. And all without tripping over your train!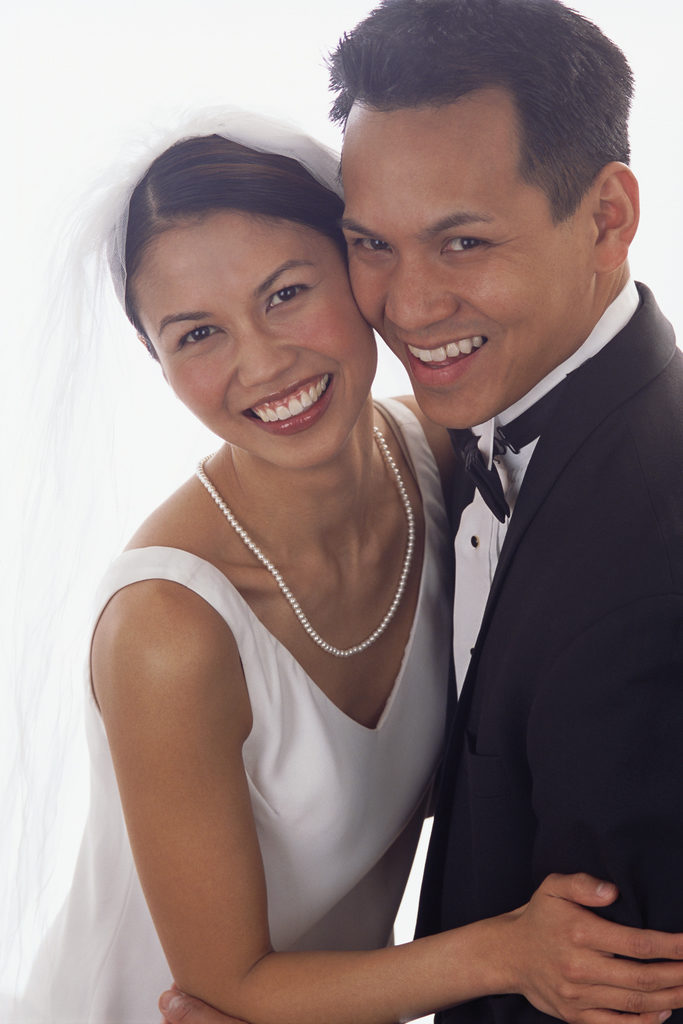 We will help you to become skilled, relaxed and able to enjoy the fun at your reception as your friends videotape your special moments. Let DanceWell PDX help make that day special, graceful and elegant, too…
DanceWell Ballroom offers classes for:
Individuals
Private Groups
Open lessons at your reception site
Wedding Dance Tips
 Best not to wait until the last minute. Remember that your schedule will get very hectic as your wedding day approaches! Dance instructors recommend starting four to six months earlier to allow more time for practice, especially if you are a newcomer to dancing.
The song you pick for your first dance can and should be meaningful to you both. However, some songs are "danceable" and some not so much. Strong, clear beats are so much easier for dancing partner style! Though we can always make something fun happen to any music, it's best to bring a few different songs with you to your first lesson to find the best dancing song for your wedding dance.
Besides the Waltz and other traditional dances, the Mambo, Salsa, Swing, Tango, Nightclub Two Step and even the Hustle are all popular at weddings today
Remember to bring a copy of your music with you to each lesson, on either cd, your phone or an ipad so the dance can be specially choreographed to your special music.
And don't forget to coordinate with your DJ so he knows when to start and stop your music; and with your wedding videographer and photographers so they know where your best "kodak moments" will be!
Possible First Dance Songs
Here are some song ideas for your special date:
Almost Paradise
Can You Feel the Love Tonight
Could I have this Dance
Crazy for You
Don't Know Much
Endless Love
Fascination
Fields of Gold
Fly Me to the Moon
Forever and Ever, Amen
Groovy Kind of Love
Have You Really Ever Loved a Woman
Here and Now
How Sweet it is to be Loved by You
I Just Called to Say I Love You
I Get a Kick Out of You
I Swear
I'll Always Love You
In Your Eyes
It Had to be You
I've Got You Under My Skin
My Girl
Night & Day
Our Love is Here to Stay
Smooth
Someone to Watch Over Me
Stand By Me
They Long to be Close to You
Time in a Bottle
True
The Way You Look Tonight
We Belong
When I Need You
Wonderful Tonight
You are the Sunshine of My Life
You Give Good Love
You'd be so Nice to Come Home To
or